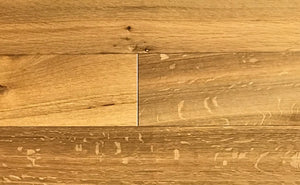 Natural Quarter Sawn Samples
Gaylord Hardwood Flooring
Regular price / Square Foot / Square Foot $20.00 / Square Foot Sale
This product is available.
Quarter sawn hardwood flooring is one of the most desirable options on the market. The speciality cut provides a very clean and consistent grain, highlighting the unique wood features. This specialty cut makes it very stable and less susceptible to cupping. 
Order samples today and get FREE SHIPPING.